We have a small stock of ready made cut styrofoam letters for office wall statements. Cut from blue styrofoam, the letters are 75mm, 100mm or 125mm high, and 25mm thick. Supplied in upper and lower case.
Letters are supplied in a natural blue colour and may be painted by the customer using vinyl matt emulsion. To fix to the wall you can use double sided tape or contact adhesive.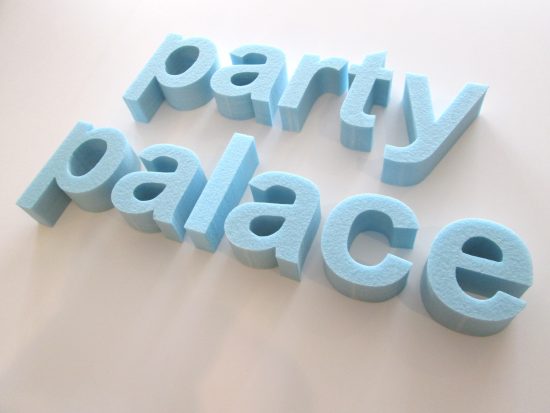 At the moment they are available through ebay.

3D Letters, Styrofoam Letters. 75mm high, 25mm thick. Price is per 10 characters | eBay