Large glitter letters and numbers, custom made to order. Popular colours used are gold, silver, red and purple, other colours are available upon request.
Polystyrene letters are coated in a large size glitter particle size of 040grade plastic glitter or polyester glitter for outside use.
Glitter letters are used for Events and for photographic shoots.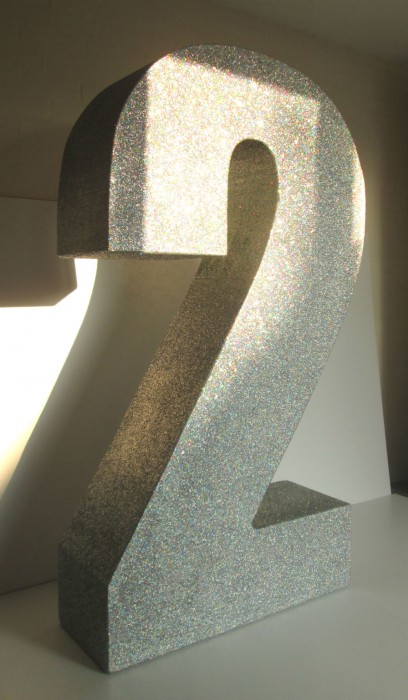 Glitter characters are custom made to order up to 2000mm high by 300mm thick.
For advice and a price please feel free to contact us by email for your next event.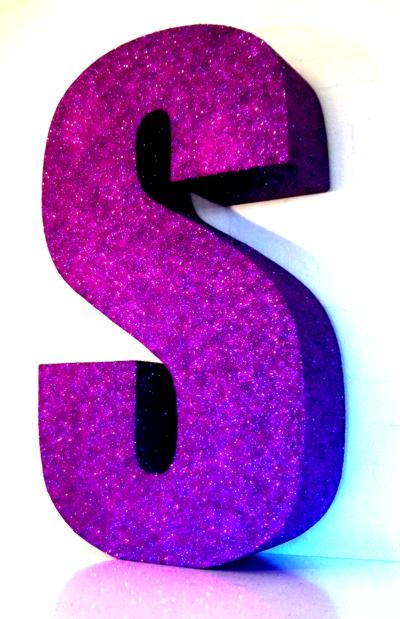 To purchase big glitter letters for your business, first send us your requirements by email to sales@arro-signs.co.uk and put it for the attention of Karen Williams who deals with sales.
Indicate the size of the lettering in height  measured in inches from 8″up to 48″ or measure in millimetres if you prefer, the thickness required in inches 1″,2″,3″,4″,6″,8″,10″,12″ or the equivalent in millimetres, next we need to know what font you would like to use, Impact is the most popular font used for large lettering, we would also need to know what colour of glitter you would like, red, purple, silver, gold or maybe something else.
If you have a visual of what you require, send it to us as an EPS or AI file, text turned to curves, exported. You may also send over the visual in a PDF file or as a JPEG image.
Once we have received your requirements we will then email back a quote for the job, when you are happy with the price contact us by telephone and we will require payment via credit card before we commence with the making of the glitter text. All lettering is made to order so there is usually a lead time of about two weeks from receiving the order to the date the goods leave our premises.
The glitter lettering will be boxed and sent via TNT delivery service or other reliable equivalent. On occasions we will hire a dedicated van for a delivery depending on the delivery address and the size of the product.
Glitter text for Birthday celebrations, 1000mm high, 100mm thick, freestanding, Glitter faced with white sides. Impact font. Gold or silver glitter.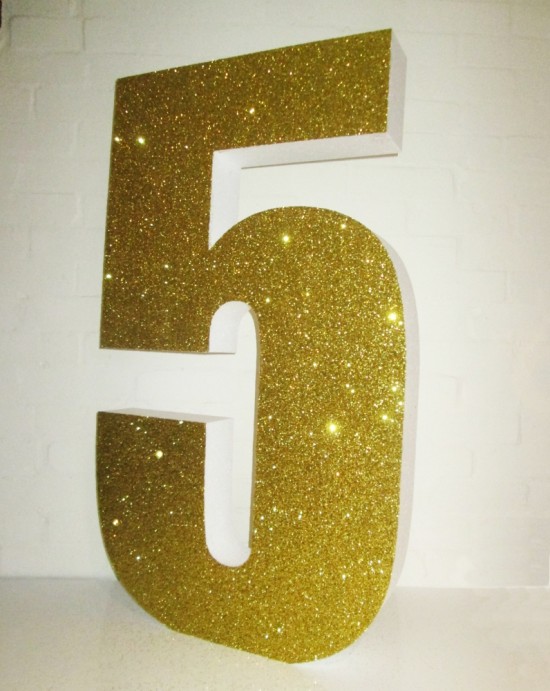 Glitter letters for birthdays and Weddings.