Probably not the Largest Tablet In The World.
Made from ST grade polystyrene coated in a water based resin and painted with a Dulux vinyl matt emulsion. the capsule was part of a display used at an exhibition.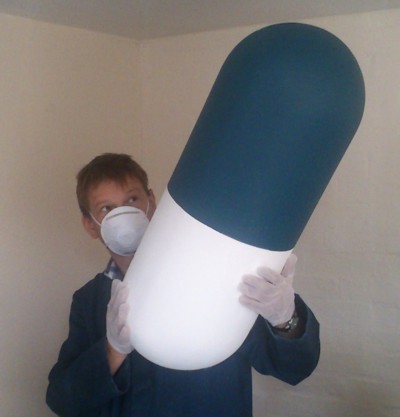 Ideal for that unexpected tummy upset, no need to visit the chemist ever again, life time supply, not to be taken orally! Warning, you will need medical attention after application if used properly.