Polystyrene art lunchtime projects.
Polystyrene dragon cut from 100mm thick polystyrene. 600mm high dragon mounted onto a poly plinth. Profile image of dragon found on internet and then vectored and edited to work as a profile cut shape of a dragon.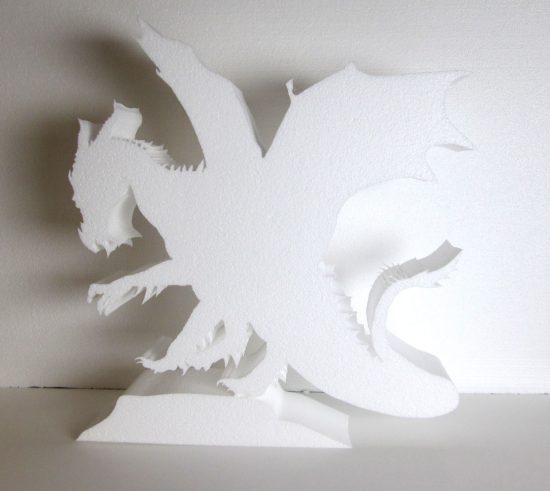 ---
Nothing to do with business, just something we get up to in our lunch breaks. Making pictures using waste materials. Acrylic paint onto hardboard, melted polystyrene, car spray paint, fixative. 600mm x 600mm.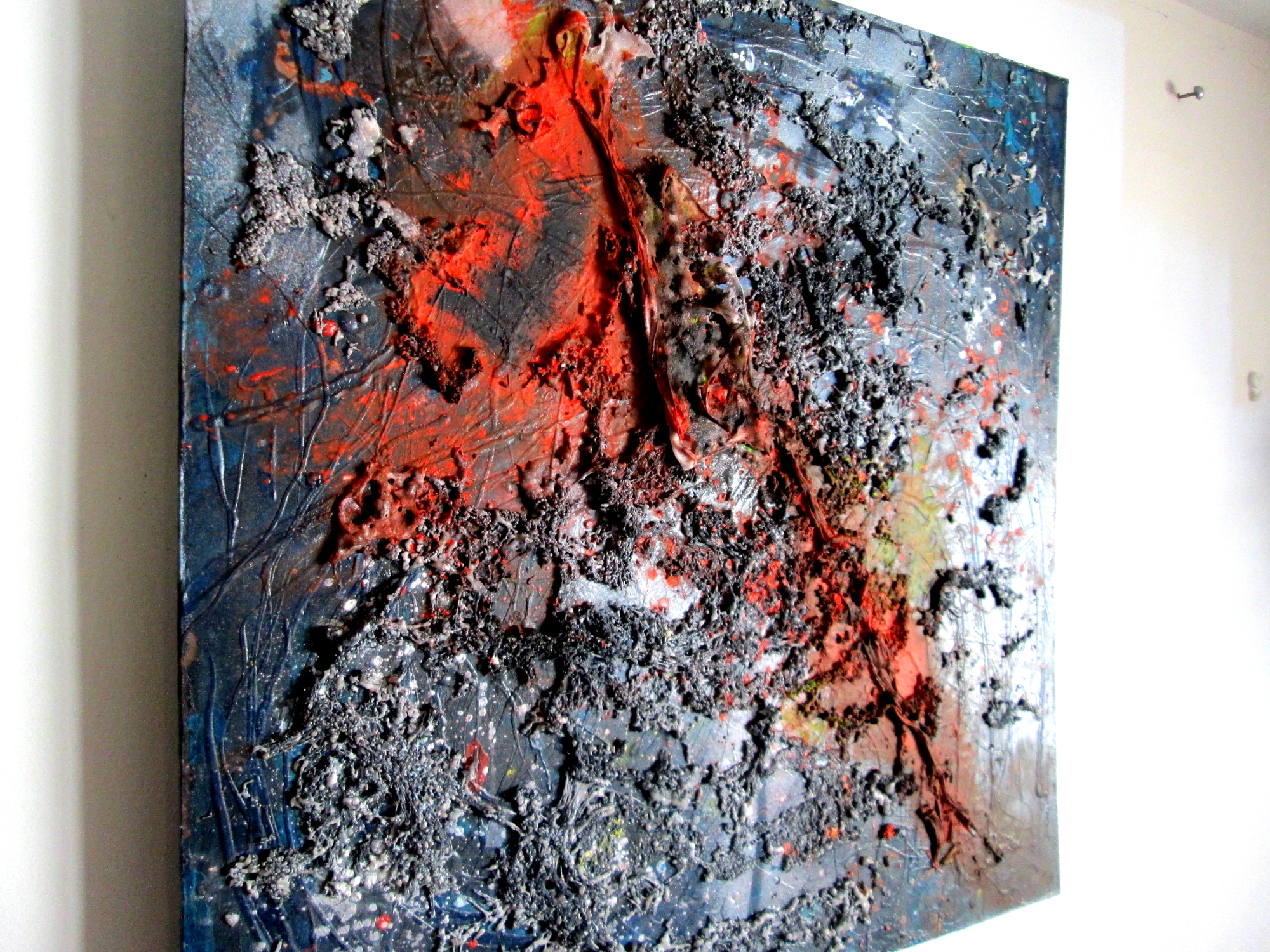 ---
Polystyrene panel, covered with end of pot vinyl matt emulsion paint. Talc covered and clear coated fixative applied.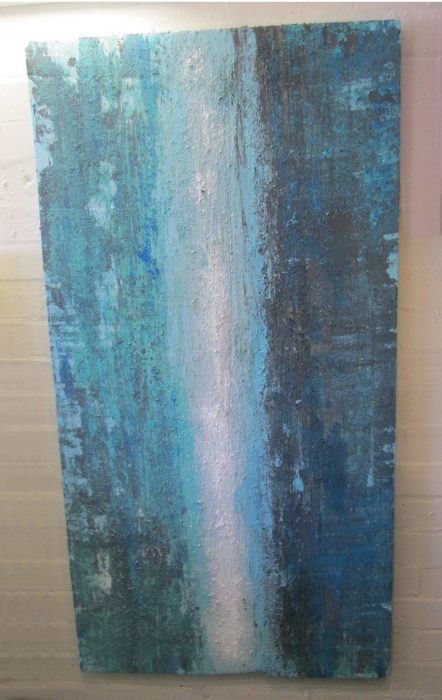 ---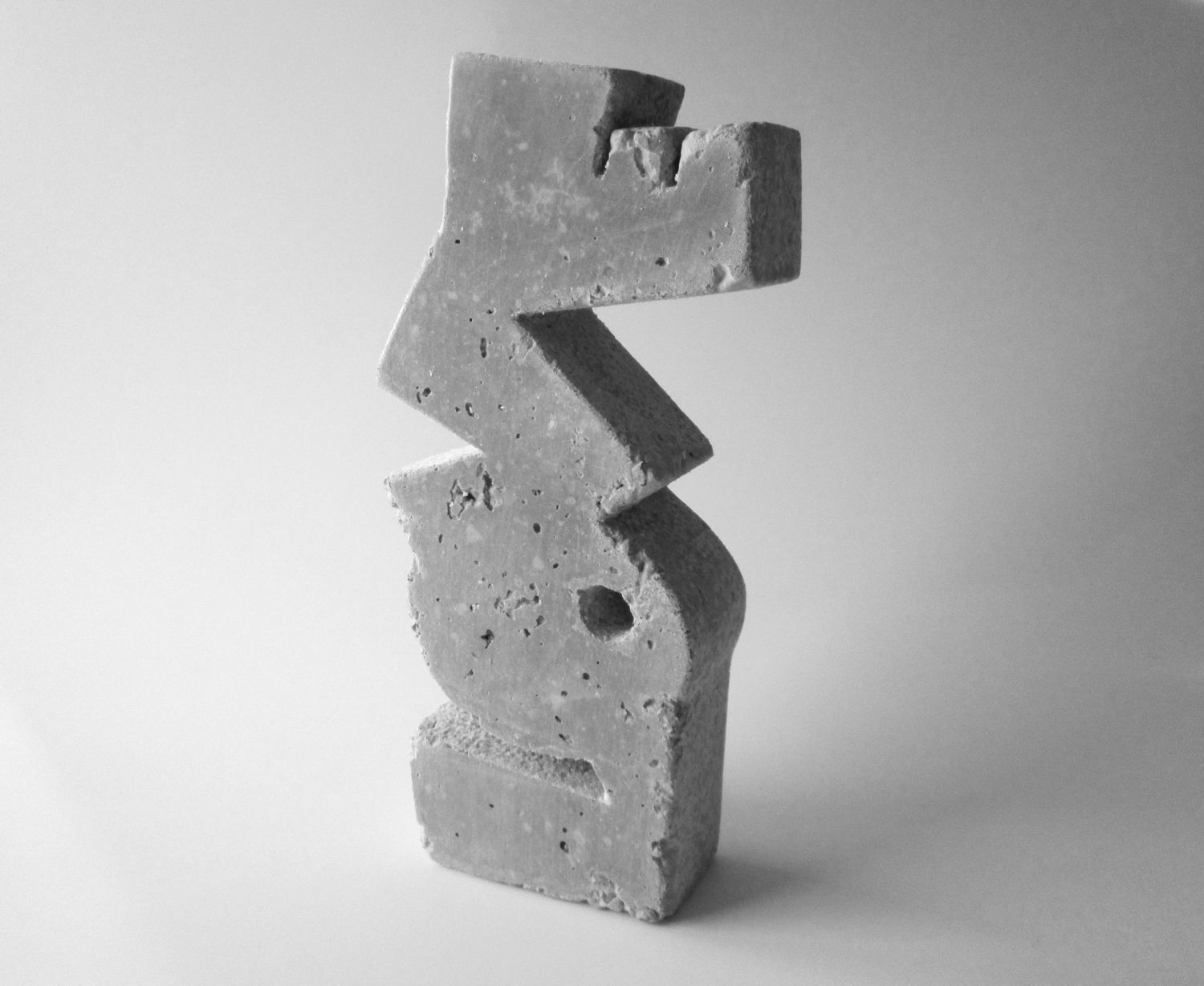 Concrete Typography using polystyrene as the one use mould to cast the word out of. Sold it on ebay. Great as a garden ornament or as a door stop or as a house ornament on a shelf.
Might also look good as a shop display for a florists.