Shop display letters and shop display logos made from styrofoam and polystyrene. painted in a vinyl matt emulsion to match the customers requirements, matched to pantone or RAL colours.
Window Displays, Shelf Displays , Wall Displays, Ceiling Hanging Displays.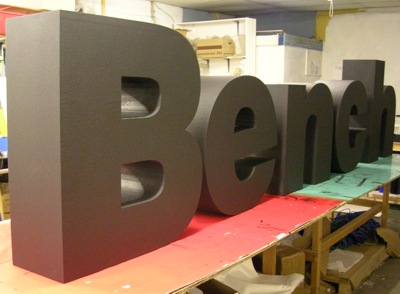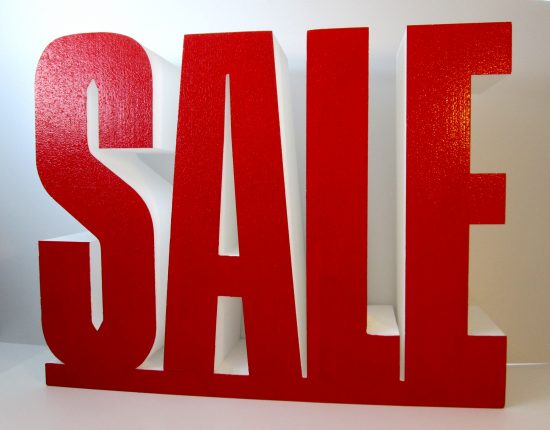 Shop display letters and logos are made from polystyrene or styrofoam, they are supplied natural finish white or painted. Letters and logos can also be faced with card or plastic, acrylic, hardboard or MDF. Letters can also be faced with a digital image.
Polystyrene letters and logos can be produced up to 1200mm x 2400mm in one piece or larger if supplied in sections.
Polystyrene letters and logos can be cut  in material thickness of 50mm, 75mm, 100mm, 150mm, 200mm and 300mm thick.
Polystyrene display letters and logos can be wall mounted, placed on shelves free standing, free standing shop window displays or hung from the ceiling.
Free standing letters and logos for shop displays often have the bottom of the characters flattened to help the characters stand. Some letters will require internal weighting on the base to aid in the process of making them stand up.
Most large shop display letters over 1000mm high are made in 200mm thick polystyrene and are cut in a font called Impact font or other similar condensed font.
For a price on your next project simply send your details to us by email and we will be happy to help. sales@arro-signs.co.uk