Painted styrofoam shapes, profile cut using a hot wire cutter and painted with Dulux vinyl matt emulsion in two layers using either a roller or brush application.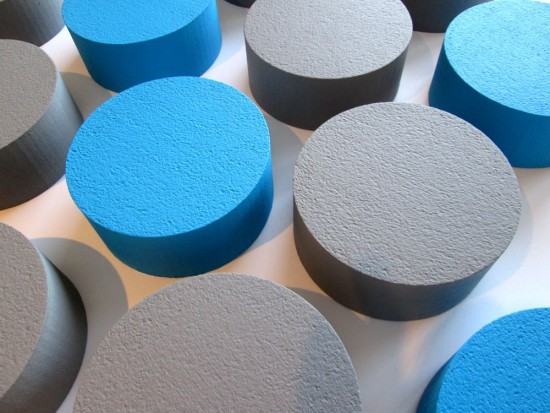 Styofoam profiles supplied for wall displays, all custom cut to order. Maximum size available as one piece 600mm, thickness of styrofoam is variable depending on customers requirements from 5mm to 150mm thick. Paint is matched to pantone or RAL colours.
Styrofoam profiles may also be supplied natural finish for customers to paint to their own finish.
Styofoam may also be used for outside use if they are painted with adequate layers of Dulux masonry paint.