Faux concrete sign made from styrofoam, coated with a 2mm layer of gray limestone acrylic resin mix textured masonry finish. Made for short term outside use at a university campus.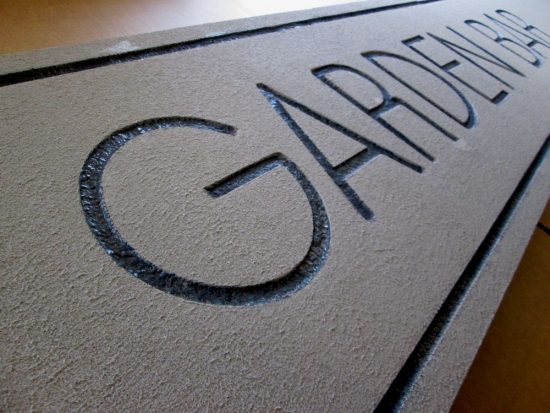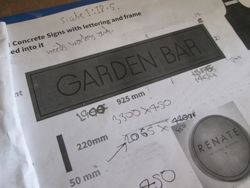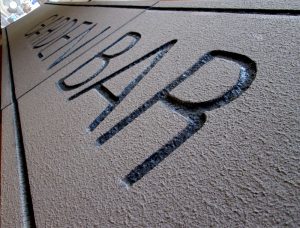 The sign measured 3300mm by 450mm by 50mm thick.
The faux concrete sign concept was initially created for use on interior wall logo displays, used by various building and construction companies as well as interior designers and hair salons.
By using the correct glues and resin the signs become suitable for outside use. If we increase the amount of limestone resin coating on the styrofoam, the panels become even more durable and suitable for long term use outside. They would also make a good base panel for painting art panels or for sign writers who are looking for a masonry finish.
We have been working on coating the panels in sandstone, yellow limestone, and gray limestone.
Using the stone resin coating method we have also been producing faux concrete letters for interior free standing office displays and for use for commercial photo shoots.
The example above indicates a styrofoam sign coated in gray limestone acrylic resin masonry finish. The sign logo was fitted by the customer onto an office wall using silicone adhesive.
Large faux concrete display logo for office desk or office shelf display.
250mm high and 50mm thick.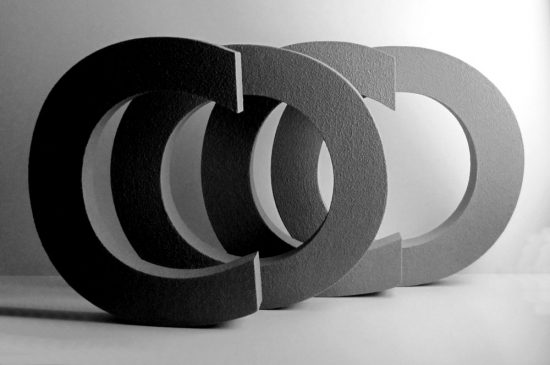 Contact us for a quote.
All letters are custom made to order from styrofoam, coated in a thin layer of pigmented acrylic resin limestone. The letters in the image above were base weighted internally to allow the letters to free stand without rolling off a shelf or desk.