Event October 2014. TEDxUCL.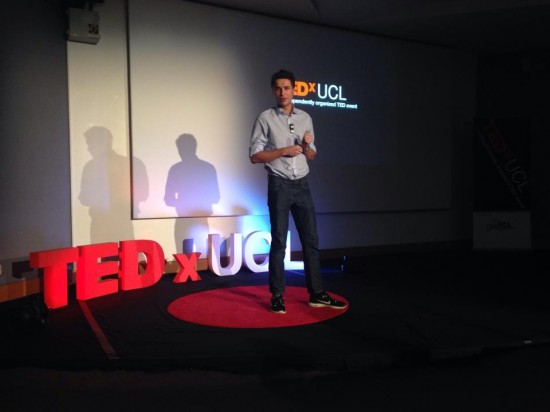 Event April 2012.
3D lettering in a specified font, height, thickness and colour.
What is TEDx?
In the spirit of ideas worth spreading, TED has created a program called TEDx. TEDx is a program of local, self-organized events that bring people together to share a TED-like experience. Our event is called TEDxImperialCollege, where x = independently organized TED event. At our TEDxImperialCollege event, TEDTalks video and live speakers will combine to spark deep discussion and connection in a small group. The TED Conference provides general guidance for the TEDx program, but individual TEDx events, including ours, are self-organized.
Consistently rated amongst the world's best universities, Imperial College London is a science-based institution with a reputation for excellence in teaching and research that attracts 14,000 students and 6,000 staff of the highest international quality. Innovative research at the College explores the interface between science, medicine, engineering and business, delivering practical solutions that improve quality of life and the environment – underpinned by a dynamic enterprise culture.

http://www.flickr.com/photos/tedximperialcollege/7010887945/in/photostream/