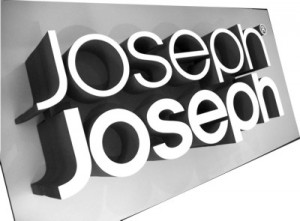 Large 3D logos can be made from polystyrene with a vinyl card face. Logos in 3D are an ideal method of advertising inside shops. Hanging from ceilings or fixed to walls.
An example of one of the logos supplied to a London Departme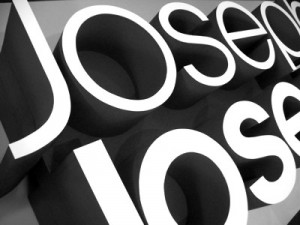 nt store. The logo was 1700mm x 770mm x 400mm thick, matt vinyl faced with grey painted sides and back.