Ruby+Ed 3D logos were made from polystyrene.
Painted in a purple pantone 2627c.
1500mm long, 50mm thick.
Painted polystyrene is an ideal solution for the production of logos for use in exhibitions.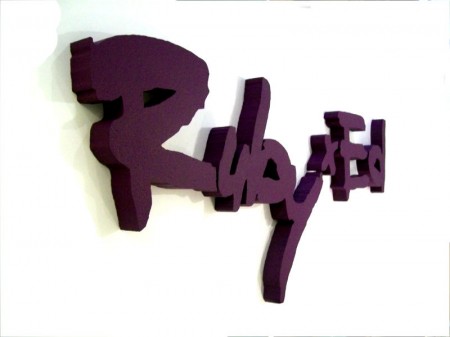 The customer supplied the artwork as a vector logo which was perfect for using on our cutters.
One vector logo was supplied in a PDF file which we imported and then resized and cut a number of times for the production of multiple logos.
The polystyrene logos were then painted in two layers of vinyl matt emulsion. We recommend using Dulux paints because of their consistant quality of colour and opacity. Dulux have consitantly been able to match pantone colours to their vinyl matt emulsion paints by custom mixing the colours to our needs.