Polystyrene letters may be painted in various colours, we recently did a job where we painted some lettering in a vinyl matt emulsion, supplied by Dulux, colour mixed to the customers pantone reference number. 250mm high, 50mm thick, the lettering was cut in a CompactaBlack font.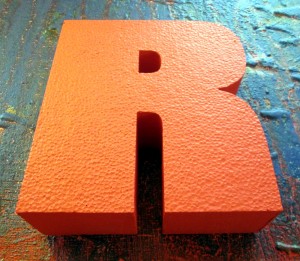 CompactaBlack font is a very bold style to use and the customer wanted to make a video presentation and photo shoot with them and then use them again in the future for other projects.
If the letters are stored properly  and taken of they will last for many years and they can be used again and again on future projects.