Painted 3D numbers 1, 2, 3, for a shop display. 250mm high, 50mm thick. Free standing.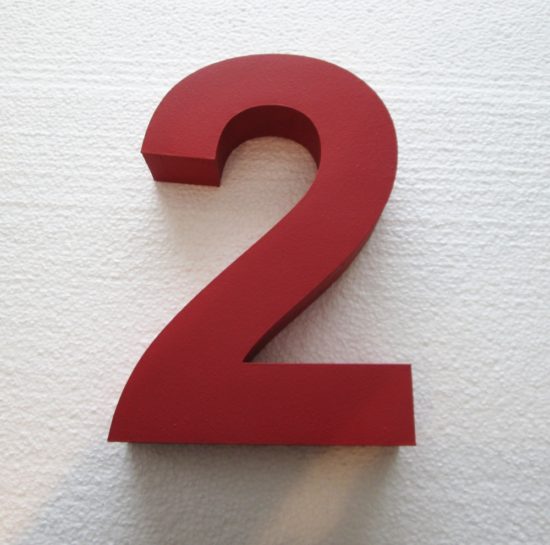 Styrofoam is a dense version of polystyrene. The cell structure is smaller and when the material is painted it looks similar to painted plaster or MDF.
The maximum size of numbers is limited to the sheet size which is available up to 600mmx2400mm. The largest numbers available in styrofoam is 600mm.
Styrofoam numbers are available in 25mm, 50mm, 75mm and 100mm thickness.
Numbers are painted to the customers requirements matched to pantone colours. We use Dulux vinyl matt emulsion paints, Dulux are very good at matching colours.
Contact us for advice by email.